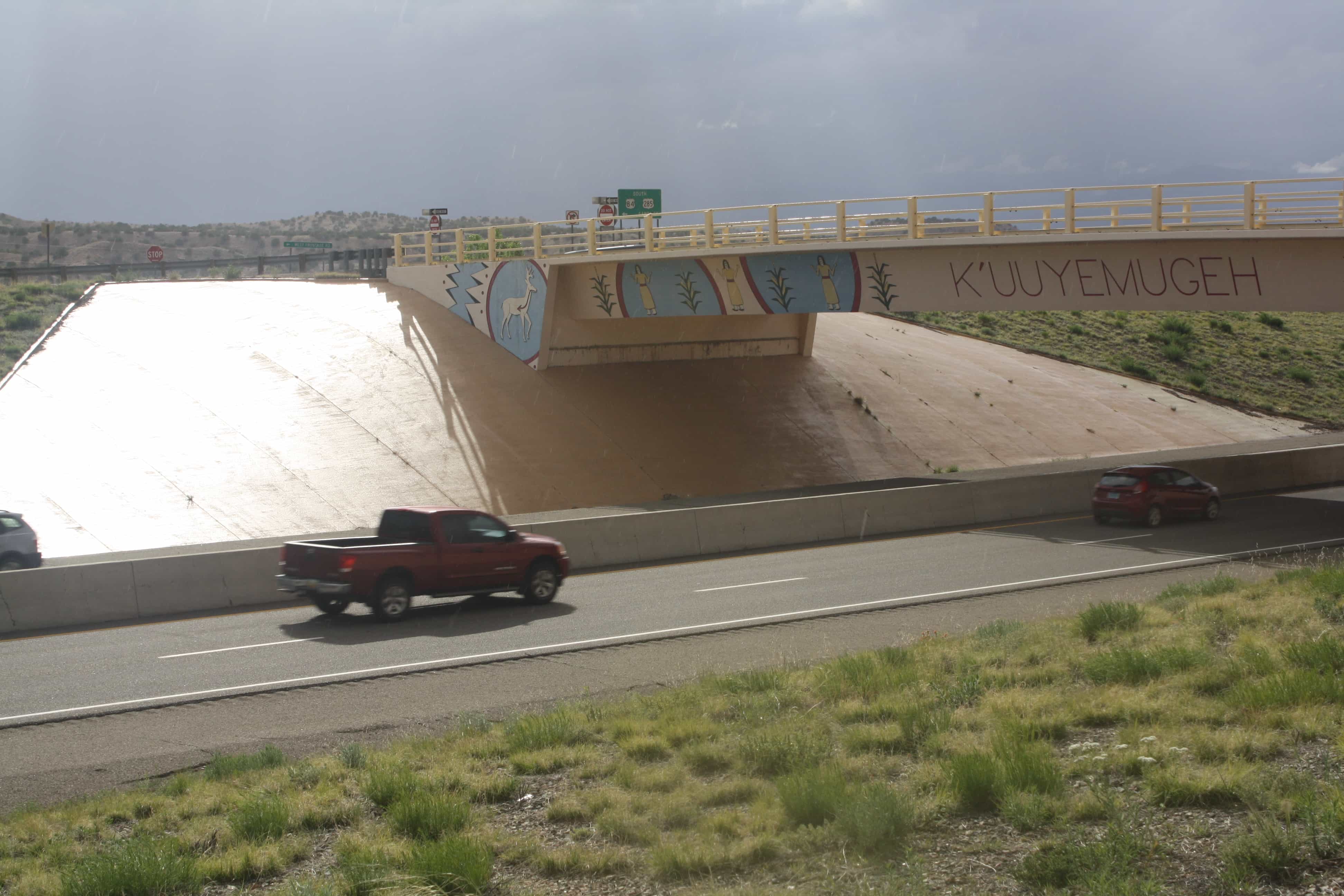 Corn Maiden Bridge, Highway U.S. 84/285 north of Santa Fe
The Corn Maiden Bridge serves as a gateway to Gabriel's Restaurant and the frontage roads along U.S. 84/285 just north of Santa Fe. This post-tension concrete, steel, and AASHTO girder bridge was completed for the New Mexico Department of Transportation. The intention was to create a visually simple structure with clean lines that would allow for transit across highway 285, and at the same time feature a mural honoring local traditions and culture.
The design of the Corn Maiden Bridge accomplished all of these goals.